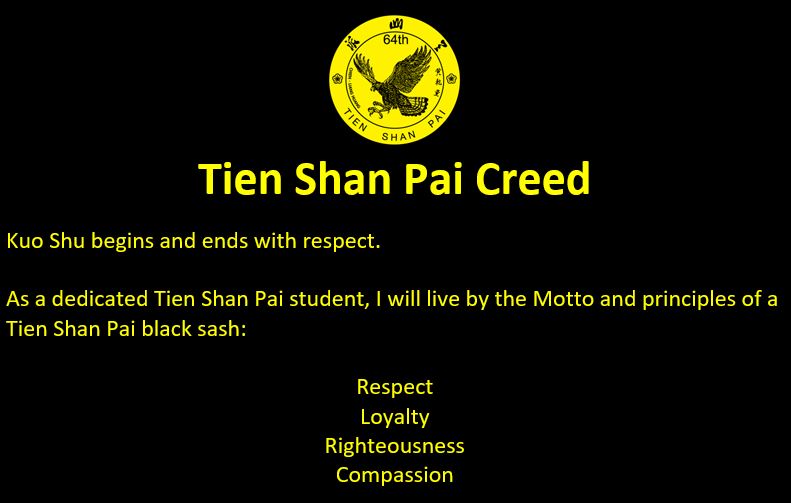 The International Tien Shan Pai Association strives to raise the standard of all TSP practitioners worldwide — physically, mentally, as well as emotionally.
Physically, we ensure that every TSP accredited school teaches according to the curriculum established by Grandmaster Huang. Mentally and emotionally, we use our words to guide the mindset and actions of our students. In December 2020, the International Tien Shan Pai Association established the Tien Shan Pai Creed (see above).
The Creed encompasses the principles and standard that we should all strive to uphold. It is expected that students at all TSP accredited schools worldwide will recite the Creed at the end of each and every class.